George W. Bush (not to be confused with his father George H. W. Bush) was the 43rd president of the United States of America.  On September 11th, 2001, he declared the attack on the World Trade Center to be a terrorist act, launching the "War on Terror" and starting the Afghani and Iraqi wars.
George Walker Bush was born in July of 1946. He grew up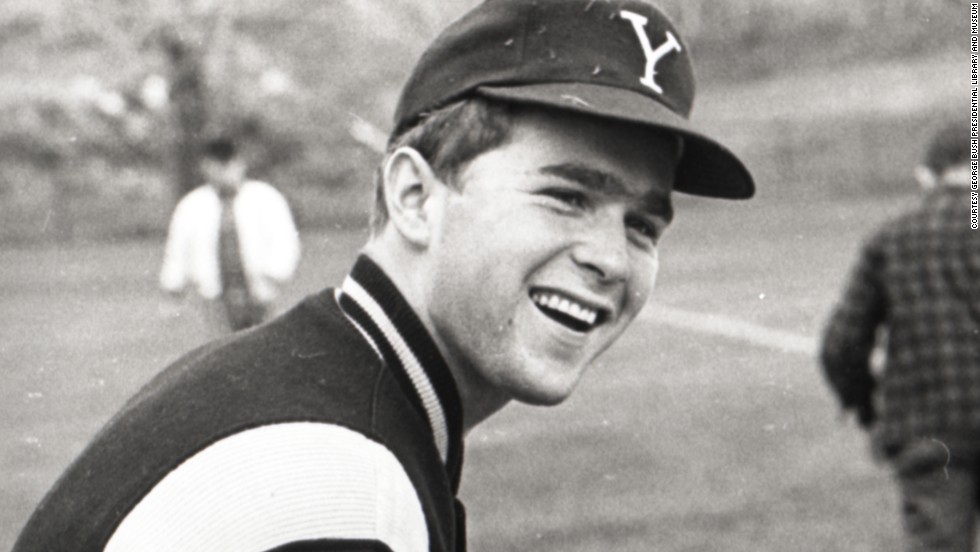 in a well-to-do household with his 5 siblings and parents George and Barbara. After finishing high school, Bush was accepted into Yale where he graduated with a B.A. in history.  In 1968, Bush joined the Texas air national guard. He served in the guard until 1974. In 1975, Bush graduated from Harvard business school.
In 1977, Bush met a girl named Laura Welch. They married less than a year later and had twin girls Barbara and Jenna. Also in 1977, George Bush started an oil company that turned out to be very profitable. He was a millionaire by the time he was 40 years old. In 1978, Laura and George Bush moved to Washington DC so that George could work on his father's presidential campaign.
In the year of 1995, Bush and his family were back in Texas. George decided to run for governor. He won both the Republican Primary and the election. Bush was re-elected as Governor of Texas, and by the time 2000 came around, he decided to run for President of the U.S.A. George Bush won the Republican nomination and Al Gore won the Democratic nomination. In the general election, Bush won with 271 electoral votes, while Gore got 266, making Bush the 43rd president of the United States of America
Throughout his presidency, Bush focused on foreign policy. 8 months after he was elected, terrorists flew planes into the twin towers in lower Manhattan.  Congress passed an act called the US Patriot Act, and President Bush officiated it. This act practically gave the government whatever authority they needed/wanted to enforce anti-terrorism.  The "War on Terror" was officially started.  Troops were sent to Afghanistan with the mission of finding and killing Osama Bin Laden and eradicating El
Quida, the terrorist organization in the middle-east. The Afghani war became the longest in U.S. history.
In 2003, troops were sent to Iraq to help overthrow Saddam Husein and replace the Iraqi government.  Another part of the war was a mission to find the WMDs (weapons of mass destruction) that Bush said the Iraqis had. There were no WMDs found, but about 35,000 Americans died in the Operation for Iraqi Freedom.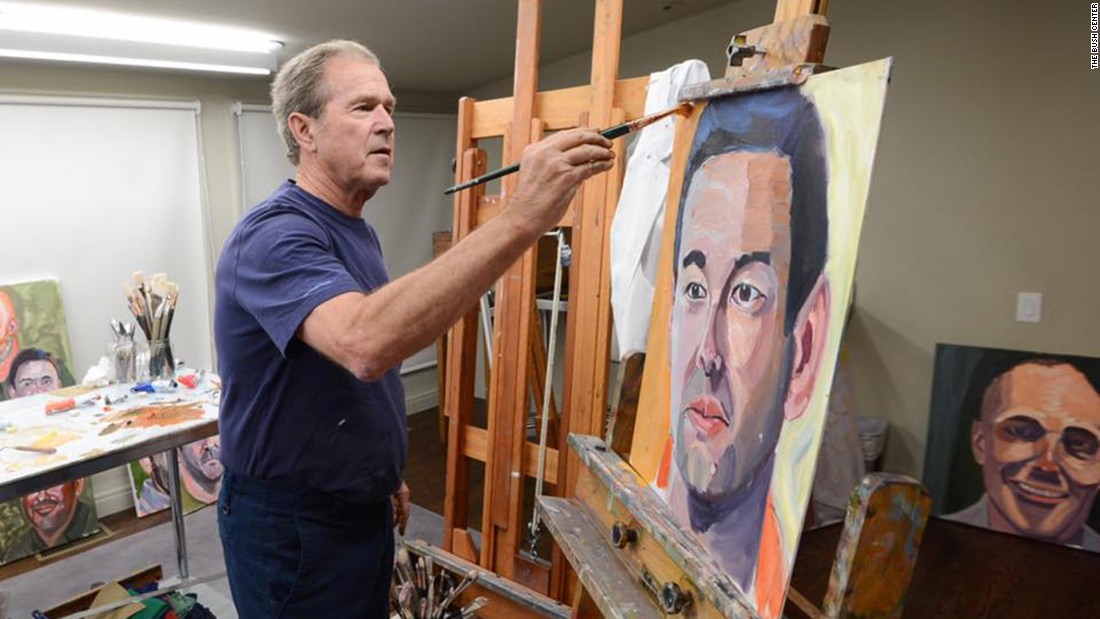 Bush was re-elected in 2004 and was succeeded by Barrack Obama, the 44th president of the United States of America. He now lives at his home in Dallas, Texas with his wife Laura. One of the things that Mr. Bush enjoys doing is painting. (see picture to the right).
*This is my last essay of the year.